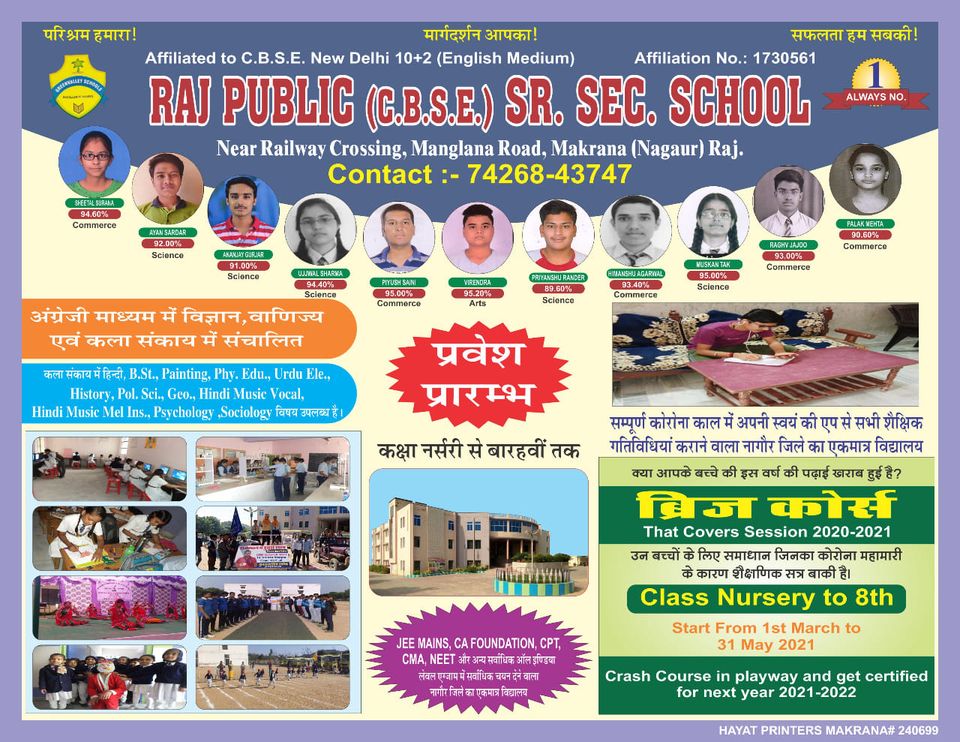 After achieving success in the year 2020-21 , Raj Public School has again started with online classes for the session 2021-22. Keeping in mind with the ongoing Covid cases in the state the school has started online classes on the school's own App .
From this year onwards 11th Students can now opt for certain additional subjects.They are:=
Music
History
Geography
Political Science
Psychology
Student can now opt for additonal subjects in conucrrence with other subject combination of
Science- Physics, Chemistry, Maths/Bio, English, Physical Education
Commerce- Accountancy, Economics, Business Studies, English, Physical Education
Arts/Humanities- English, Hindi, Physical Education, Painting,
For any more information parents are requested to contact the school office.